Pigxcel and digitalization boost Granholms Grönsaker
After years of testing around the world, the first full-scale Pigxcel system is now operational in Finland. The pioneer using this very latest cutting-edge technology in automatic weighing is Granholms Grönsaker Ab in Petsmo, Finland.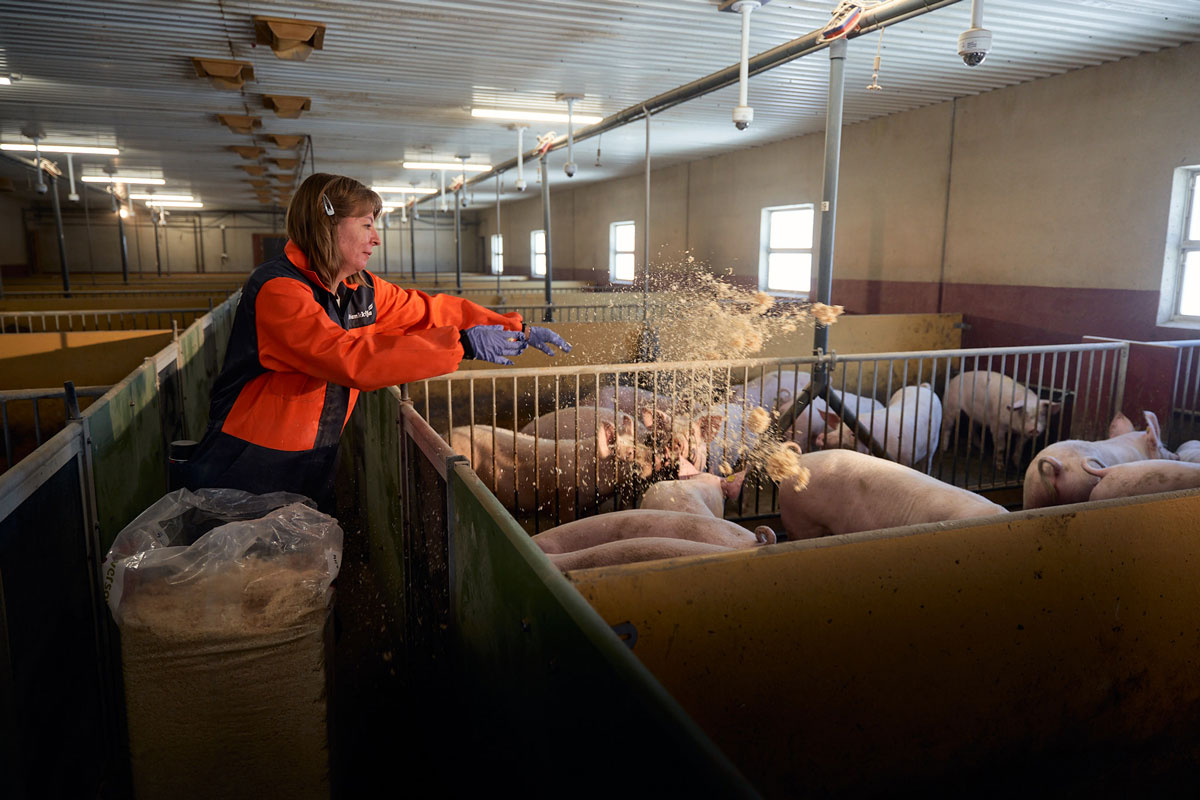 The Granholm family has been running their business since 2001, a pork production farm with about 3,000 pigs/year. In addition to pork production, they also cultivate vegetables and grain that provides the pigs with food.
In the pigsty, Pernilla Granholm is the boss. Pernilla takes care of the pigs daily and says that Pigxcel will contribute to increased control over production. She highlights feed optimization and improved welfare for both pigs and staff as the main benefits of automatic weighing.
Another important advantage of optimized production is a smaller environmental impact, with a reduction of as much as 10% in carbon dioxide equivalents.
Tony Granholm, one of five in the Granholm family business, says that he is constantly looking for new tools for digitalization: "Digitalization is the solution for being able to work smarter while saving time and earning more money."
When he shows us around the farm it becomes clear that he not only talks the talk, but also walks the walk. In addition to the newly installed Pigxcel, we find, among other things, two self-driving tractors. Tony speaks enthusiastically about the automatic planting machine that he plans to procure for the farm as well.
"When a digital investment pays off within three years, it's an easy decision to make," says Tony.
Customer:
Granholms Grönsaker Ab, Petsmo, Finland.
Annual production:
3000 pigs
Pigxcel installed:
Year 2022
Contact:
For more information about
Granholms Grönsaker Ab

Rebecca Granholm
+358 50 555 0065
Tony Granholm
+358 50 597 2441